11 Social Media Advertising Networks You Need to Know
Are your Internet generated sales down? I'm here to tell you the ship is sailing away from you. I get it. Small and medium sized businesses are having a hard time understanding this new stage of the Internet. I can't count the number of times I have heard owners say "I'm so done with social networking".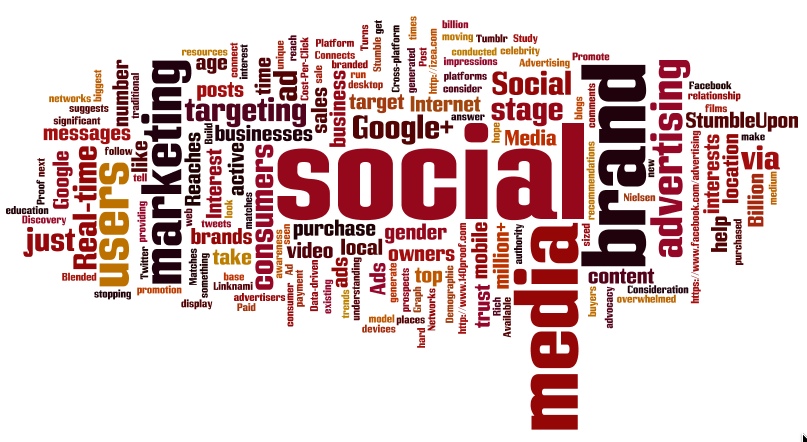 Why is that? Many business owners look at social media as just another advertising outlet. The reality is, it's not a traditional advertising channel. Too many businesses push their "buy this" message into social networks stopping buyers at the Consideration stage. Buyers are overwhelmed by the bombardment of sales messages. Think about it. When was the last time you actually purchased something when you couldn't answer the questions "What's in it for me?"
Social media's marketing focus has to be directed to providing value for the consumer. That means gaining awareness, authority, goodwill and moving your prospects from that stage into brand trust, commitment to a sale, loyalty and advocacy.
Don't just take my word for it:
Close to $120 Billion was spent on content, video and social media marketing in 2013. In 2014, mobile devices will generate more traffic than desktop computers and laptops. According to the Mobile Movement Study conducted by Google, 74% of smartphone searchers make a purchase and 77% will contact a local business after searching for local information. A recent Nielsen study suggests 70% of consumers trust the reviews and recommendations they find on social media. The shift to mobile is fueling the necessity to promote your brand via social media marketing.
If you're starting to build your brand on social media or just trying to improve your reach you should consider advertising your brand beyond any existing follower base you might have. Here's a list of the top 11 places you can.
Social Media Advertising Networks
Twitter's Ad Platform https://ads.twitter.com/
Real-time contextual promotion of your tweets, account and trends. Reaches 240 million active users.
Facebook https://www.facebook.com/advertising
Target by location, gender, age, likes and interests, relationship status, workplace and education of your target audience. Reaches 1 Billion active users.
Google+ Post Ads https://www.google.com/+/business/brands/ads.html
Available to advertisers with a 1000 or more Google+ followers. Turns your Google+ posts into display ads that run across the web.
MyLikes http://mylikes.com/
Ads are displayed on Twitter, Tumblr, Google Plus, YouTube and other social platforms. CPC Cost-Per-Click payment model.
140Proof http://www.140proof.com/
Interest graph targeting: a targeting algorithm that helps you target ads to users based upon their interest in brands, bands, games, films and music that users like and follow. By interpreting and mapping the Blended Interest Graph, 140 Proof matches consumers with messages that are relevant to them.
MoonToast http://www.moontoast.com/
Build Social Rich Media ad units to match your specific marketing goal and move social consumers through the path to purchase. Real-time tracking.
StumbleUpon https://www.stumbleupon.com/pd
Paid Discovery connects your brand with targeted StumbleUpon users as they Stumble over 1 billion pages each month. Targeting by demographics and interests. Pay per unique visitor.
Linknami http://www.linknami.com/
Promote your blog posts, brand, products and services on top social media channels and niche blogs.
Izea http://izea.com/
Connects social media content creators with the world's biggest brands via sponsorships and influencer marketing.
Adly http://adly.com/
Data-driven branded conversations via celebrity endorsements. Matches your brand with celebrities that will help position your brand to successfully hit all campaign objectives.
RockYou http://rockyou.com/ry/advertiser
Real-time Cross-platform video ad network. 500 million+ monthly impressions seen by 75 million+ social/mobile players. Demographic targeting: age, gender and geographic location.
I hope some of these resources help you take your social media advertising to the next level. If you would like to have your ad platform mentioned here connect with me in the comments section below.
Disclosure: MetalSoftware has not received any compensation for listing any companies found on this page. It is purely for your education and reference. Please do your own due diligence in examining the best options for your situation.